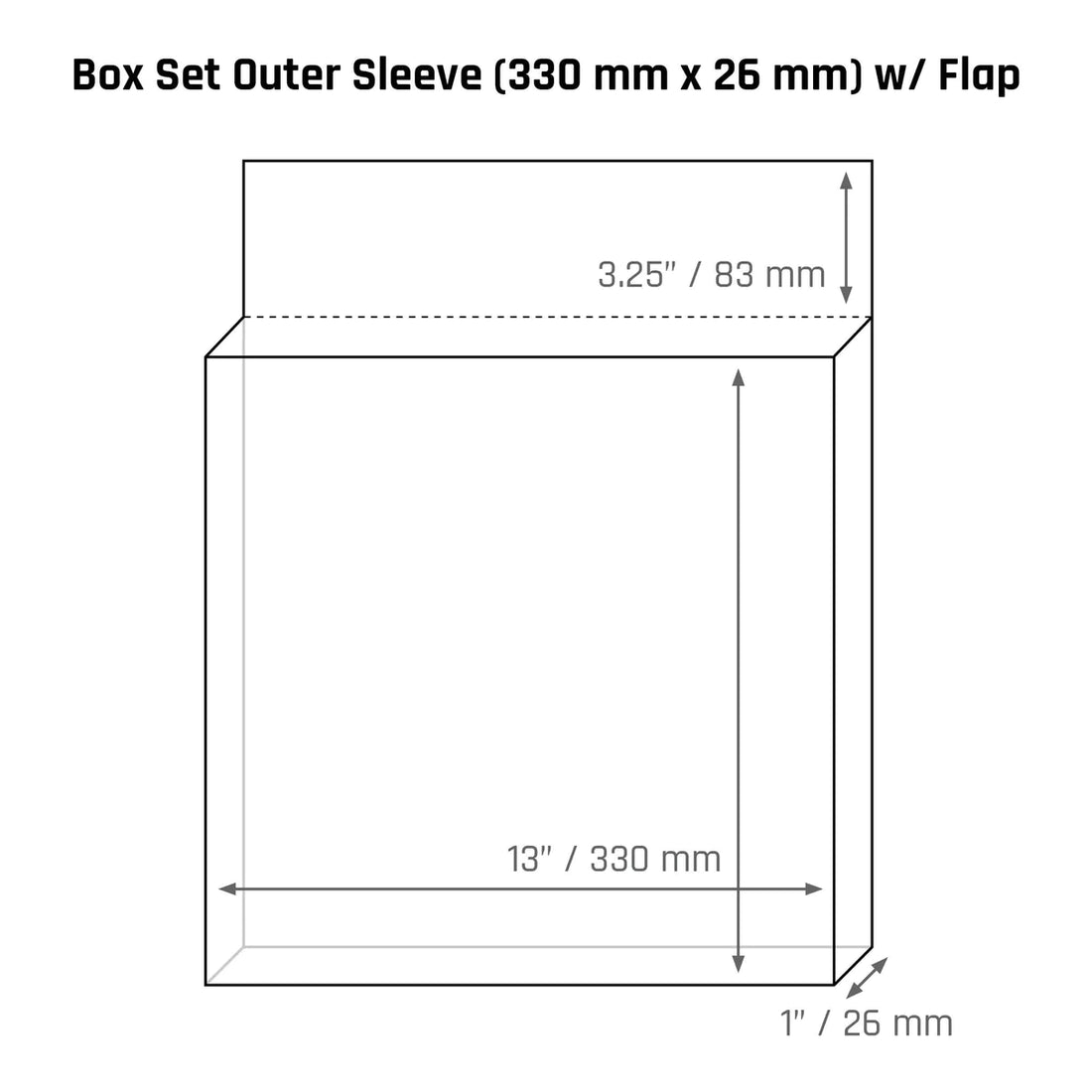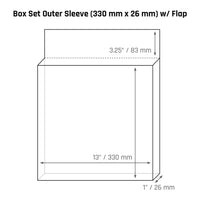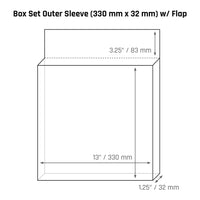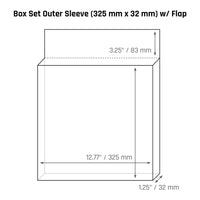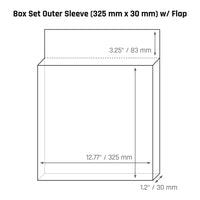 Start shipping the first week of September. 
Available with or without flap.
Sleeves made for One-Steps and AP UHQR products.
There really aren't any "great" outer sleeves for box sets on the market. They are either really loose bags, too thin (1.6 mil BOPP), have corners that stick out or made from foggy polyethylene.

Until now! I have developed a special crystal clear super strong 3 mil cast polypropylene (CPP) outer sleeve that has a square bottom. This sleeve is actually the same shape as the box set! Made from the same material as all of my other outer sleeves and tested to ISO 18916!

For closing the flap, I'd recommend using a small piece of soft release tape or you can purchase my resealable sticker (as shown in the picture) , once they are available.
Please refer to the sizes in the product images. 

We no longer collect EU VAT in our shop. This is due to ongoing issues with the IOSS EU VAT system in many EU states. It's creating lots of extra work for us and frustrating customers so we have decided to stop collecting VAT until the system is working properly.
On the bright side it means that we can offer better shipping prices with DPD on orders over 2 kg.
Orders are held for 24 hours before the fulfilment process starts.